GOD 71
Morton Feldman
Piano, Violin, Viola, Cello
2xLP,

etched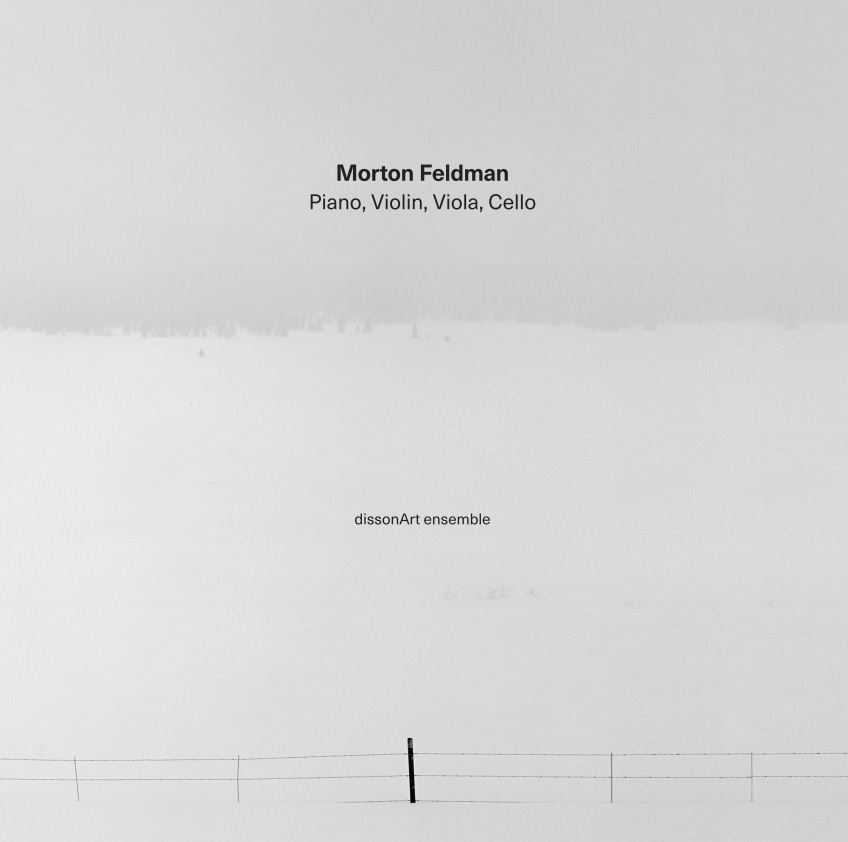 Morton Feldman
, composition



Lenio Liatsou, Piano
Theodor Patsalidis, Violin
Chara Seira, Viola
Vassills Saitis, Violoncello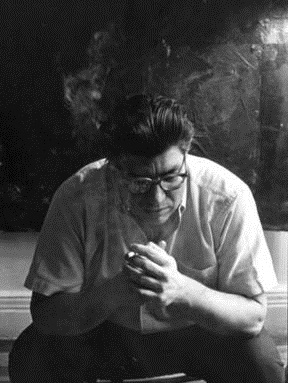 Feldman's last composition, Piano, Violin, Viola, Cello, was completed in 1987; although its instrumentation largely corresponds to that of Piano and String Quartet, with one instead of two violins, it differs in almost every other respect from the composition written only two years earlier, for here, in contrast to Piano and String Quartet, Feldman makes every effort to integrate the piano into the string section, and the basic formal components of the composition are no longer staves, as they were in Piano and String Quartet, but individual bars...
...From a compositional point of view, the essential change that transfers the "monolithic block" of late orchestral works such as Coptic Light and For Samuel Beckett to chamber music instrumentation is that the material, already largely homogeneous, is rearranged not in whole systems but in small-part permutations, so that the systems and pages no longer represent periods or sections, and a continuous musical progression emerges with a much reduced internal structure
compared to previous works.
Exceprt from liner notes by Sebastian Claren
.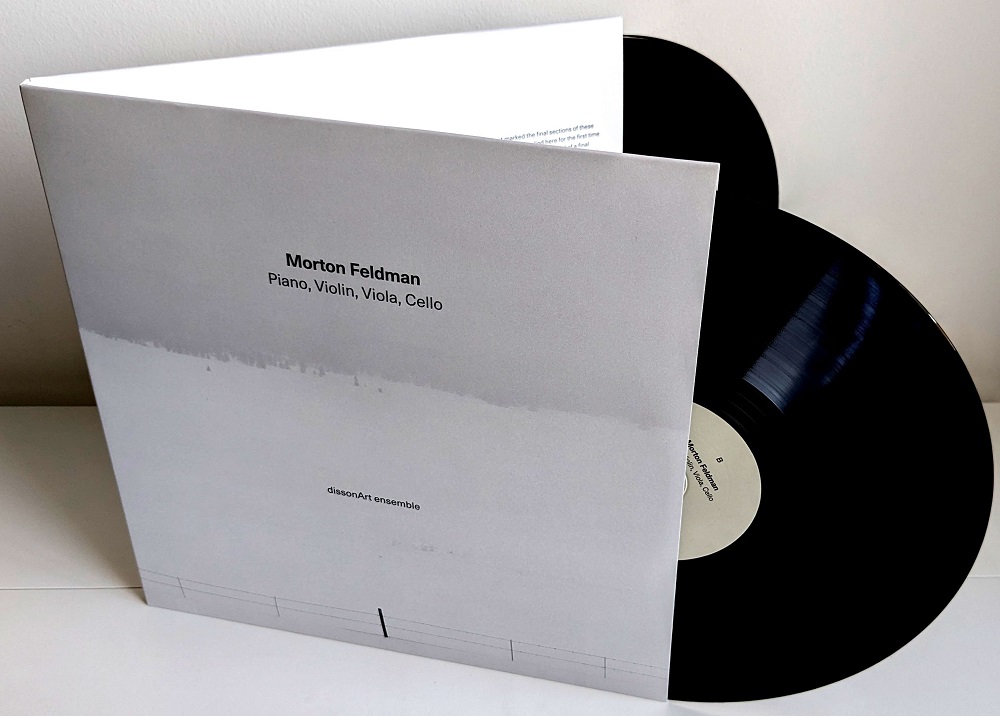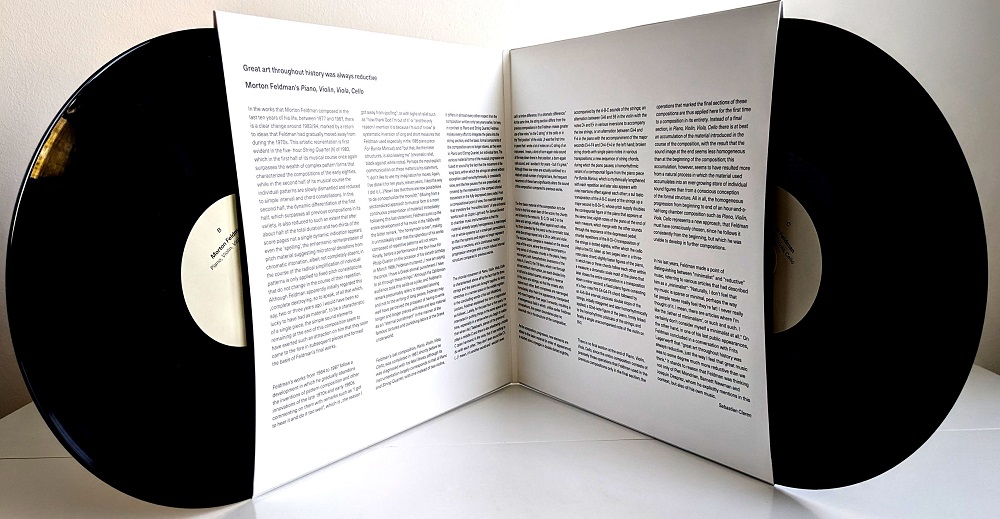 etched side D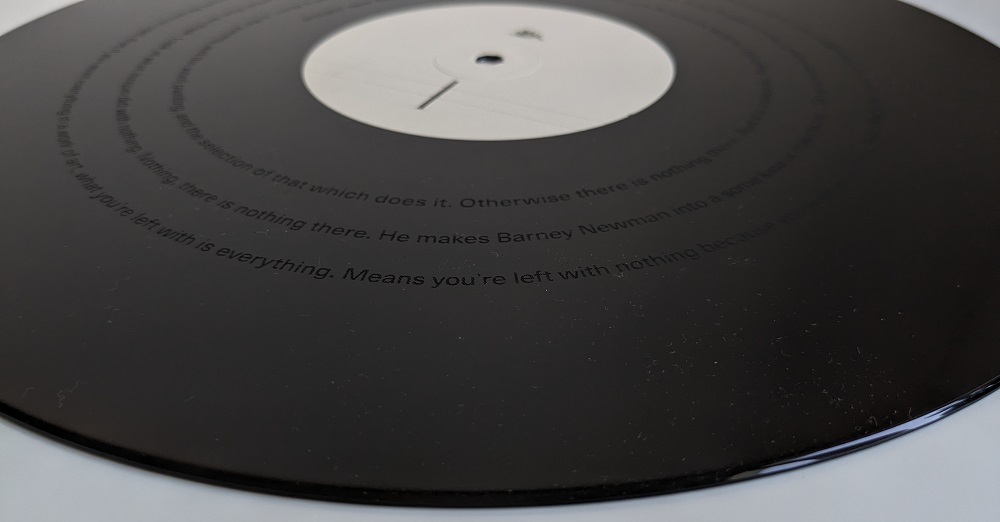 preorders shipped as of October 13th.