GOD 60
Laibach
We Forge the Future
Live at Reina Sofia
LP + 20 page booklet / CD / download code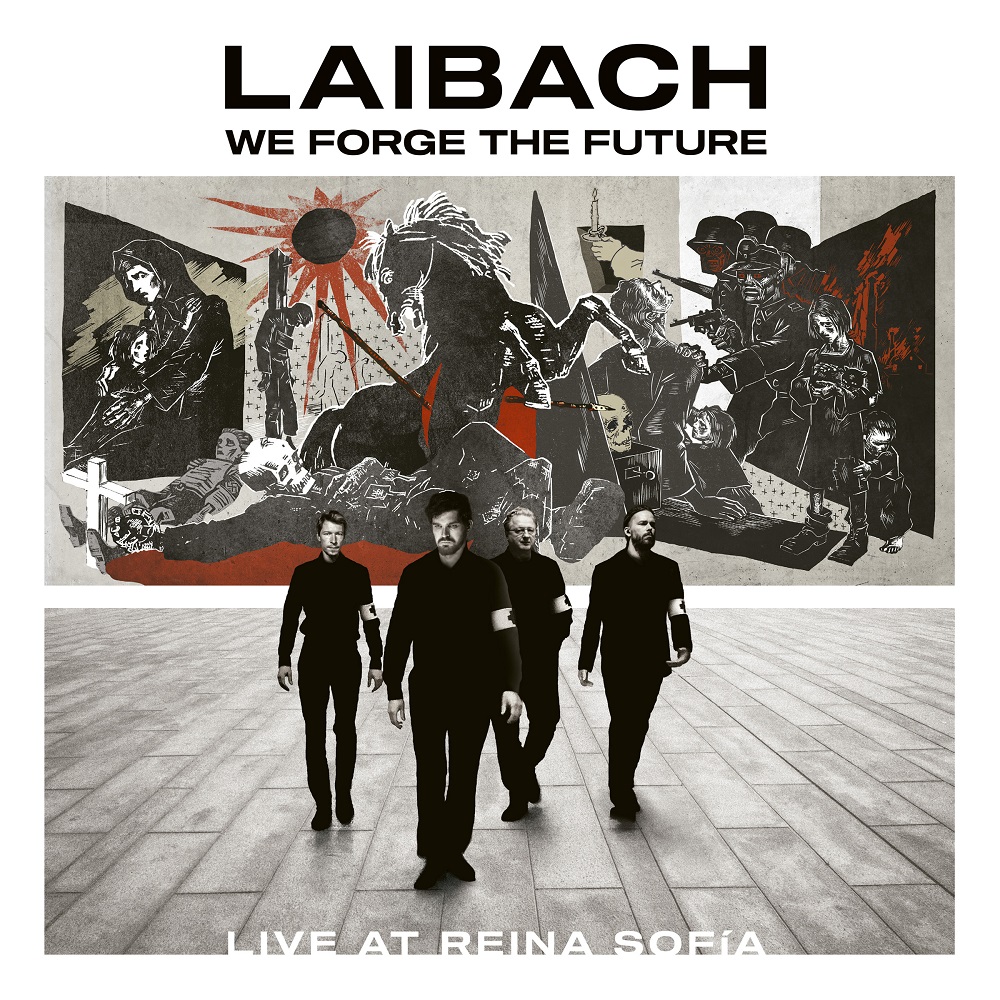 Tracklist:

1. RDEČI MOLK + SIEMENS
Red Silence + Siemens

2. TOVARNA C19
Factory C19

3. SVETI URH
St. Urch
4. ZMAGOSLAVJE VOLJE
Triumph of the Will
5. SMRT ZA SMRT
Death for Death
6. BOJI
Fights
7. MI KUJEMO BODOČNOST
We Forge the Future
We Forge The Future

is a document of a Laibach show, held in Museo Reina Sofía, Madrid,
on November 26th, 2017.
For this museum occasion, Laibach re-enacted the historic performance
that was initially
staged on April 23rd, 1983, as part of the
XII Music Biennale Zagreb in Croatia – then still a part of Yugoslavian
federation.
The performance caused furious public/media campaign against the group, whose result was a formal ban
on Laibach in Slovenia and Yugoslavia, that lasted until 1987.
Musically, the record documents Laibach revisiting their noise/industrial roots,
including their famous pieces
of that period,
such as

Smrt za Smrt

,

Boji

and the title song...
_______________________________________________________
LP (Gatefold) + 20 page booklet + download code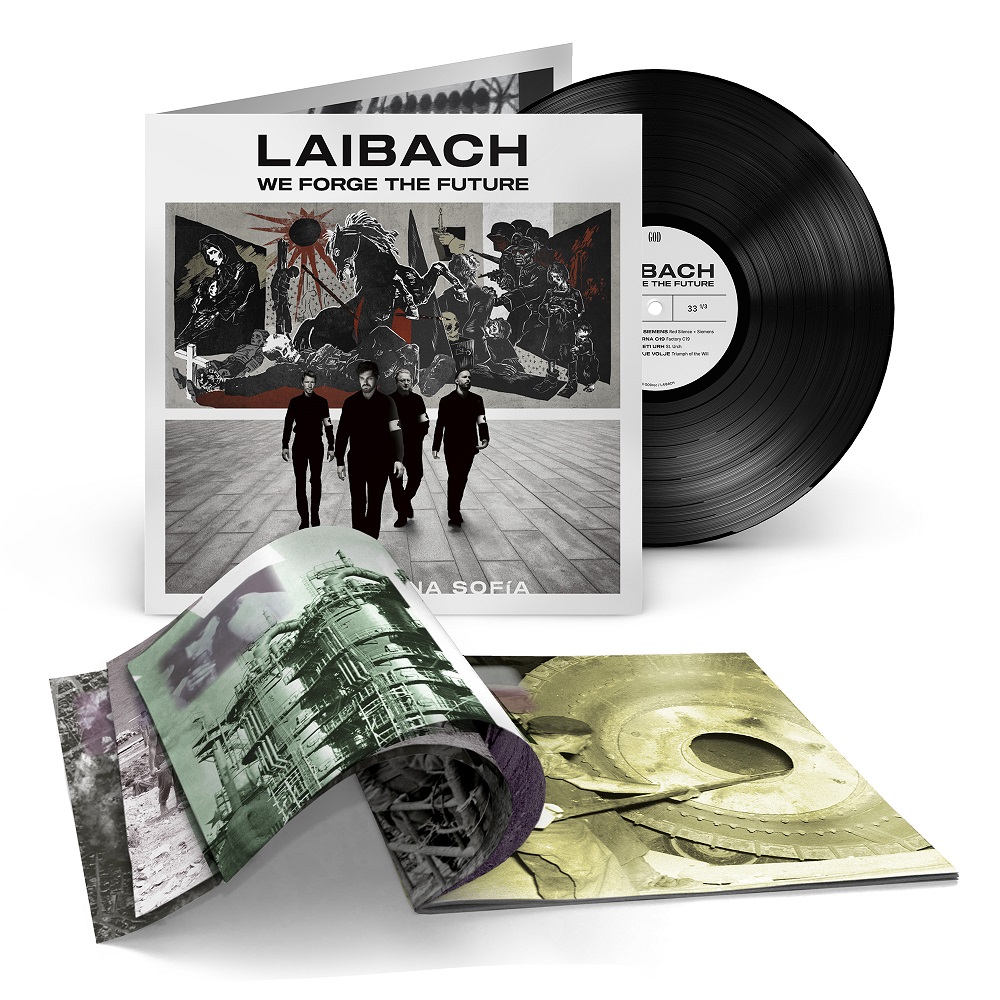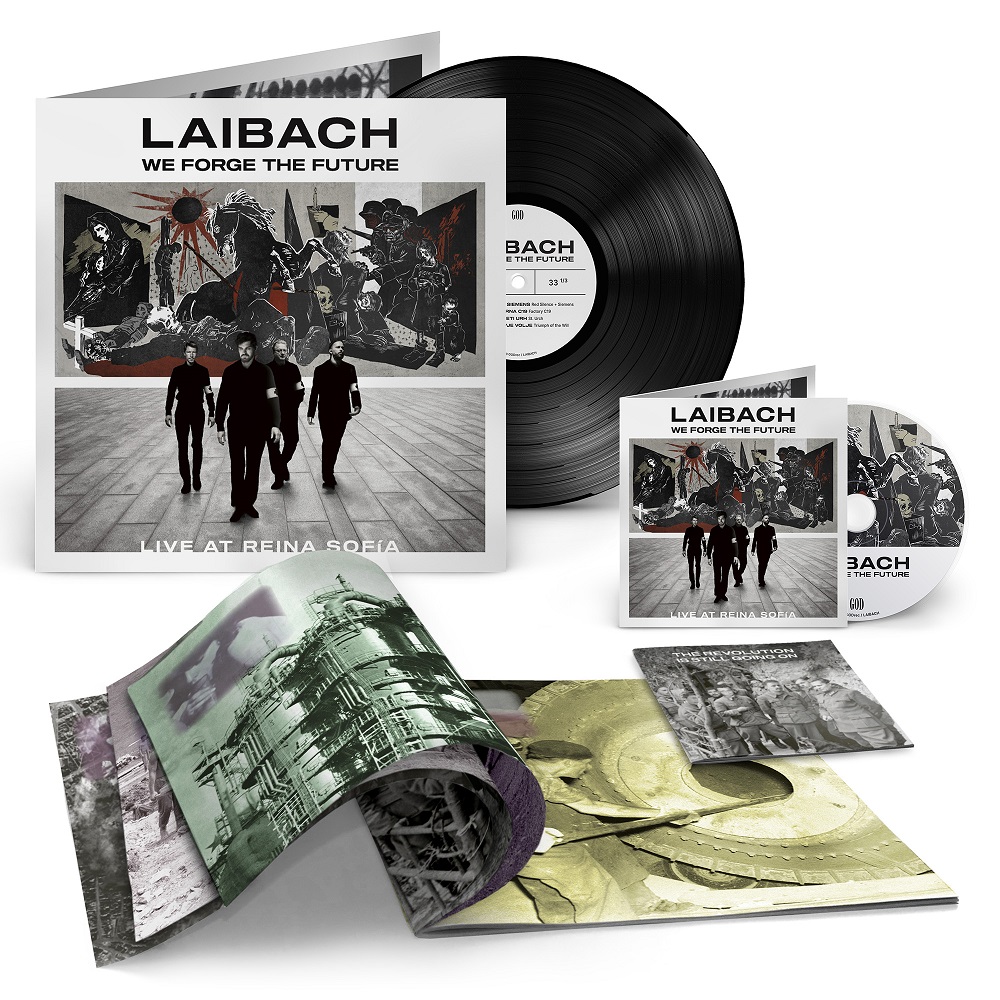 CD (hardcover) + 20 page booklet